The processes in a well-managed hotel are professionally organised and follow a structured scheme. Clear and unambiguous orientation systems are indispensable. For example, guests must be able to find their rooms immediately, as well as the way to the nearest toilet, fitness room or meeting rooms at a business meeting. Well-functioning guidance systems increase the satisfaction of hotel guests and reduce the number of inquiries from the staff.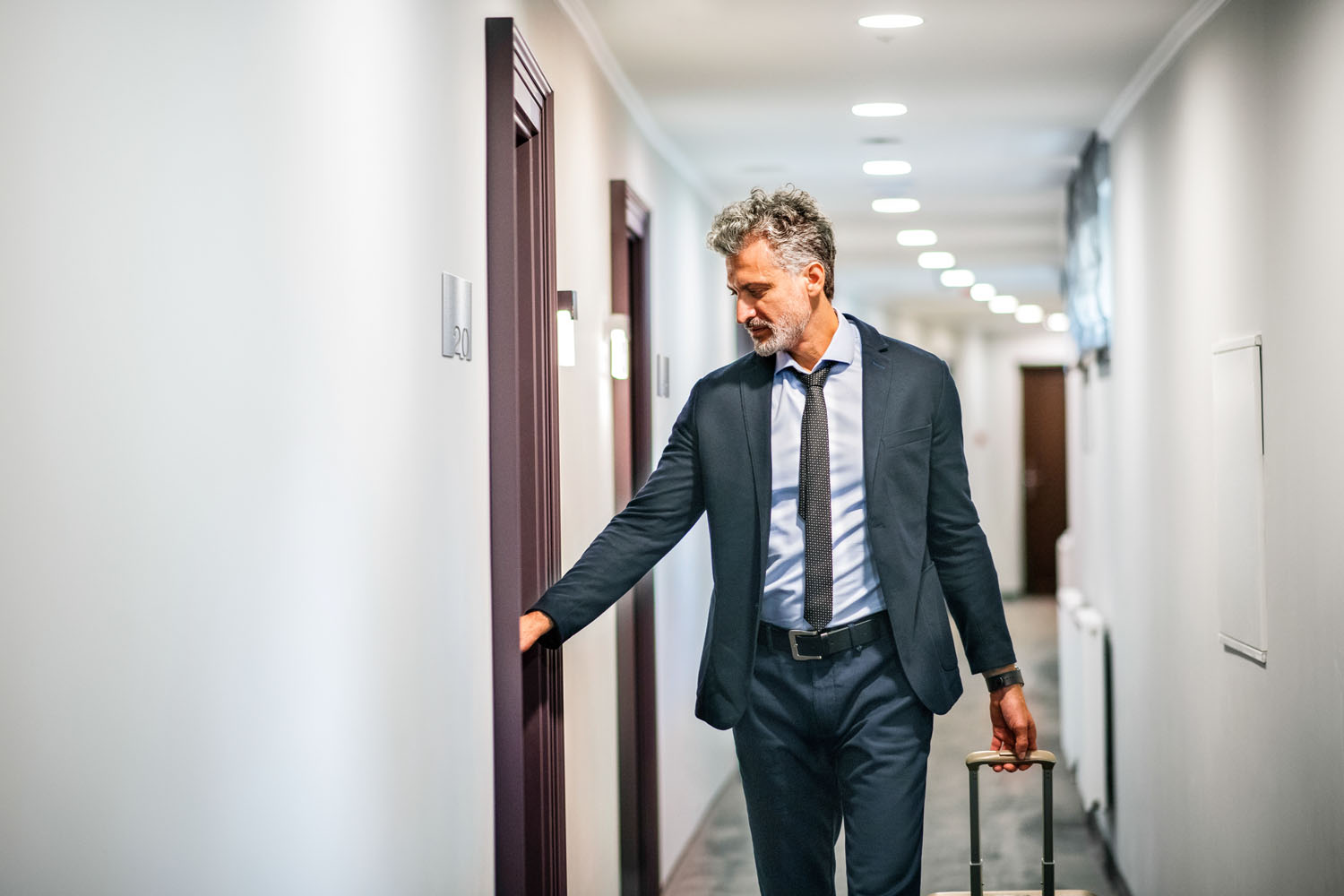 Clear signs for orientation
Have you ever got lost in an insufficiently signposted hotel? Especially in a large, multi-storey building, guests need quick orientation when looking for their room numbers or on their way to the cloakroom or breakfast room. But even smaller buildings can quickly become a labyrinth, especially for overnight guests who have just arrived. Clear guidance systems and easily recognisable room numbers make it easier for people to find their way around in these cases. The outstanding service of a hotel can already be seen here, because the guest feels taken seriously and is in good hands.
What should you pay attention to when setting up goal-oriented signage? An appealing and uniform design - even in the small things - gives your hotel a professional impression and shows guests your expertise and competence. Depending on the type of your hotel, you should opt for a more classic or modern design, for a more rustic or elegant format when choosing signs. In any case, it is important that the signs are easy to recognise, easy to read and easy for your guests to understand.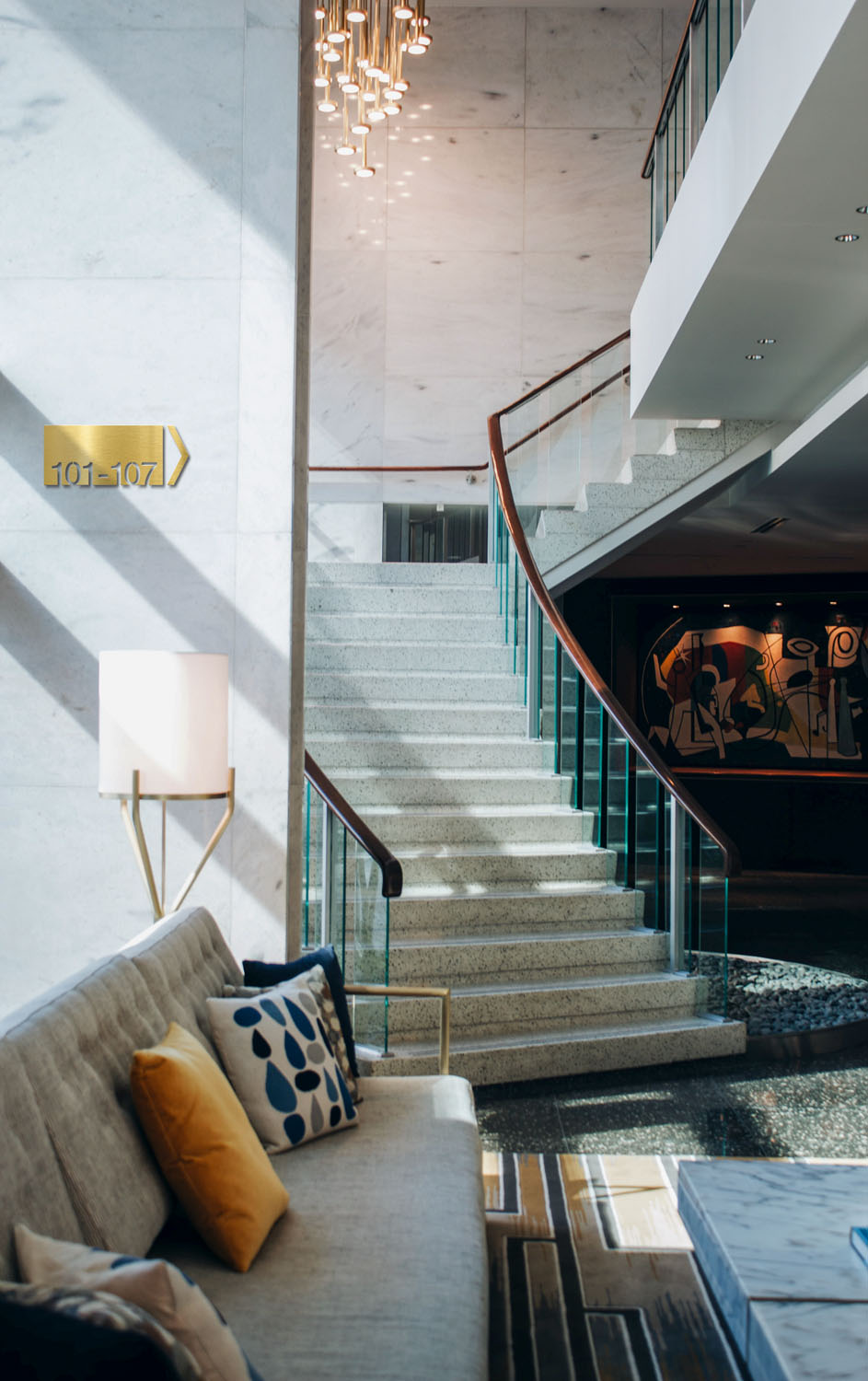 Vintage or modern: a wide range of products
Our selection of aesthetic signs makes your decision easier. With regard to the right style, you should ask yourself the following questions in advance: Which design best matches the character of your hotel? What are the main materials used in the interior? The signs should harmonise with them. Brushed stainless steel, high-quality brass and the unique design vintage are available. Do you have only domestic overnight guests or also international ones? In this case, German-language orientation systems would rather contribute to confusion.
Don't just think of the room numbers. Clear instructions - for guests as well as for your own staff or for suppliers - ensure clarity and quick ways. Whether in writing or as a pictogram: If you are looking for the toilet, the nappy-changing room, the kitchen or the storage room and can find it quickly, you don't have to ask awkward questions. Show your hotel guests at a glance how to get to the cloakroom or swimming pool, and business people where the meeting rooms are located.
First-class signage made of high-quality materials
Our exclusive guidance systems offer a comprehensive selection of different signs for every requirement. The designs are classic, modern and avant-garde and include stainless steel, brass and vintage. Whether numbers, letters, pictograms or directional arrows - the self-adhesive signs enable the viewer to find his way quickly and are easy to understand. Since the room numbers and other signs are visual eye-catchers, they also draw the attention of the searcher in a targeted manner.
Take a detailed look around our website. Be inspired by the different designs and versions. letters, numbers and pictograms: All signs are made of the best materials, self-adhesive and very easy to install. Do you have special wishes or specific design requests? We would be happy to develop and produce special designs tailored to your individual needs. Our specialists with many years of experience will give you comprehensive and detailed advice and will be happy to help you choose the right guidance system for your hotel. Just contact us!